Meet Jesus Malverde, the thug saint.
Or as he's better known the Narco-Saint. (Sinaloa is the capital of Culiacan where shit is going down.)
Believe it or not none of these guys is Scarface. That's Malverde and the Drug Lord El Chapo(Shorty) Guzman.
Malverde and his congregation.
And like a Narco saint should, Malverde gotta have that cash.
If there's a club for saints he's ballin' in it.
If Mexican money was worth anything he'd be on their bills, too.
If you ain't gold you ain't a hood saint.
Says more about you than a class ring.
I pity the fool who messes with Jesus M.
Drugs and Malverde are booming in Mexico. He's showing up everywhere.

On walls.

On Boots.
These boots are definitely worse without his picture.
On Nails.
Hats.

On the dashboard.
And on the hood.
No surprise he's on a gun handle.

He's even on legs.

Chests.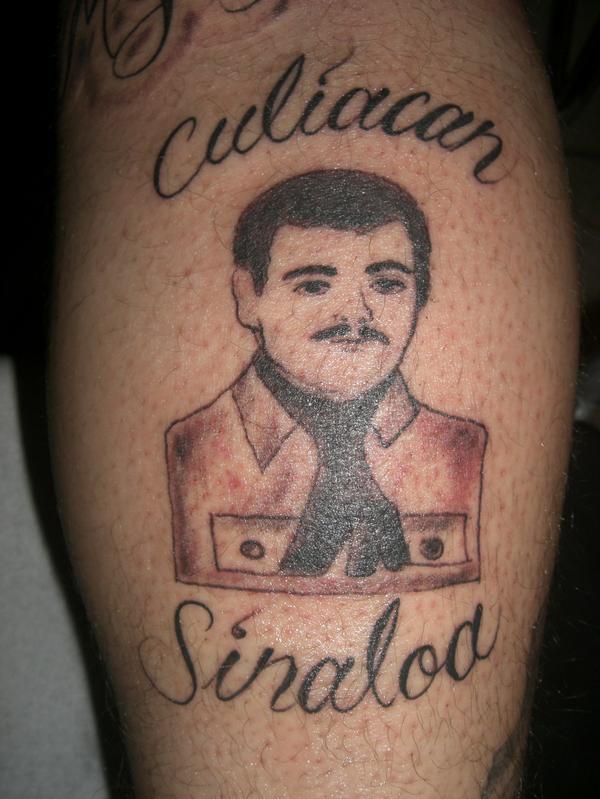 And arms.
Malverde is there for the birthdays.
The rainy days.

And the sad days.

Please Malverde bless this Degree Deodorant.
Leave a little liquor out for the big man. It's worth it.
Cause you can always, "Trust in Jesus Malverde."
Share: