In honor of the coming Hurricane Irene, meet Hurricane the Beast aka 12 play.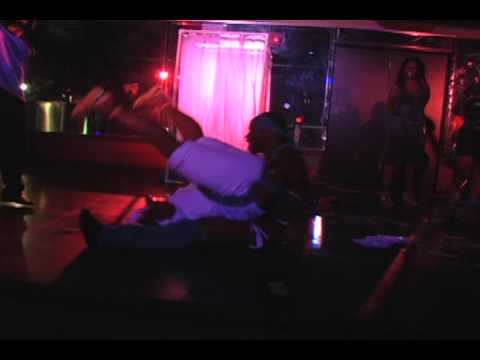 He calls himself Hurricane and he's from New Orleans. Pretty edgy for a male stripper.
They call him Hurricane because all he does is flip bitches.
And he loves his work.
Here he plays a sexy Transformer.
I'm guessing they transform from robots…to robots who like to fuck.
I'm warning you this Hurricane doesn't bring rain and wind. He brings Blackberry, Du Damage, and Hipnotiq.
He's Blackberry not just cause he's dark and sweet.
But also because he lights up in the dark.
You know this Blackberry is prepaid.
Here's Hypnotic.
And here's why you're mesmerized.
Here's another guy named Hipnotiq[link] Apparently Hipnotiq is like Dave in the black male strip community.
Meet Du Damage.
Here's what he Du.
And here's the damage.
Watch out, when Hurricane is in town you're gonna get wet.
Share: